A word does not begin its life as a word, it begins its life as an impulse, which is transformed from an action into a spoken thought. Too often as actors we focus only on the text- and while this is invaluable sometimes we can lose contact with the instincts that should not only be relied upon, but which can create those moments in theatre which can best be described as 'magical'.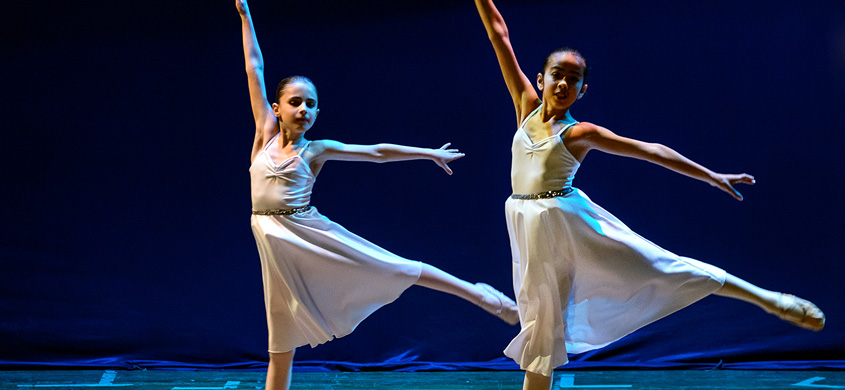 SOPA has put together a dynamic group of teachers so as to give dance students the opportunity of participating in a dance intensive youth program. Students will have the choice of taking the entire program which will include Ballet, Contemporary, Jazz, Spanish, Hip hop and Body Conditioning. Alternatively students may opt to register for individual styles.Read More
A large number of senior students playing the lead roles together with Junior and middle school students recently performed the musical Uncle Tom's Cabin based on the story of The King and I. This performance took place at the Centenary Theatre in Kappara. In the lead roles Rebecca Attard played the part of Anna displaying the tenderness and strength required for this difficult role.Read More
The School of Performing Arts will be participating in the Ziguzajg Fringe Festival being held on the 17th and the 18th November. The School believes strongly in the participation of students in events as this forms an important part of its developmental program for students in all areas.Read More
Little Bear Feet with Melody Bear classes are the perfect introduction to dance and movement for little girls and boys age 18 months upwards. The joys of dancing and singing are shared by teacher, parent and toddler as together they join Melody Bear in her journey to Nursery Rhyme Land.Read More
Stephen Sondheim and Hugh Wheller's chilling, suspenseful, heart pounding masterpiece is the perfect focus for this one week intensive musical theatre workshop intended for theatre students 16 and above.  The operatic complexity of the score: it is almost entirely sung through- makes it darkly spellbinding.Read More
The Blood Brothers workshop with Rob Wilshaw will enable students to work on characterisation and various acting techniques.
Read More
This website uses cookies to improve your experience. We'll assume you're ok with this, but you can opt-out if you wish. Cookie settingsACCEPT
Privacy Overview
This website uses cookies to improve your experience while you navigate through the website. Out of these cookies, the cookies that are categorized as necessary are stored on your browser as they are as essential for the working of basic functionalities of the website. We also use third-party cookies that help us analyze and understand how you use this website. These cookies will be stored in your browser only with your consent. You also have the option to opt-out of these cookies. But opting out of some of these cookies may have an effect on your browsing experience.
Necessary cookies are absolutely essential for the website to function properly. This category only includes cookies that ensures basic functionalities and security features of the website. These cookies do not store any personal information.